SCS Photos
The best of SCS
Various photos of SCS martial artists in action, click on images to see full size.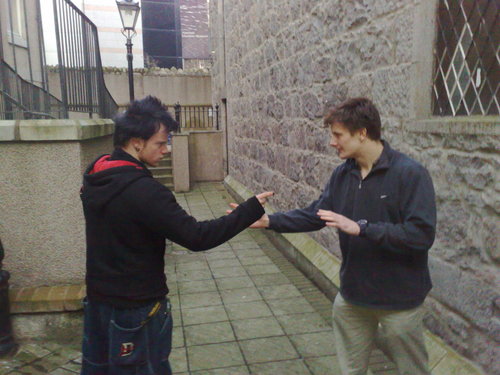 An example of Fencing in a confrontation- allows de-escalation, and also sets up pre-emptive strikes
Chin Jab. Training tools and concepts is more effective and easier than specific techniques that fail under less than perfect conditions
The shot that John McDade dropped his opponent with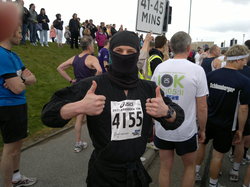 At the start of the Baker Hughes ten K Aberdeen. John ran for Sue Ryder foundation in full ninja gear.